In-Store Packaging Options
Our in-store packaging options are displayed below. We have box options ranging from 4-5 pieces (0.5 Lbs) up to 50+ pieces (5 Lbs).
4 Piece Box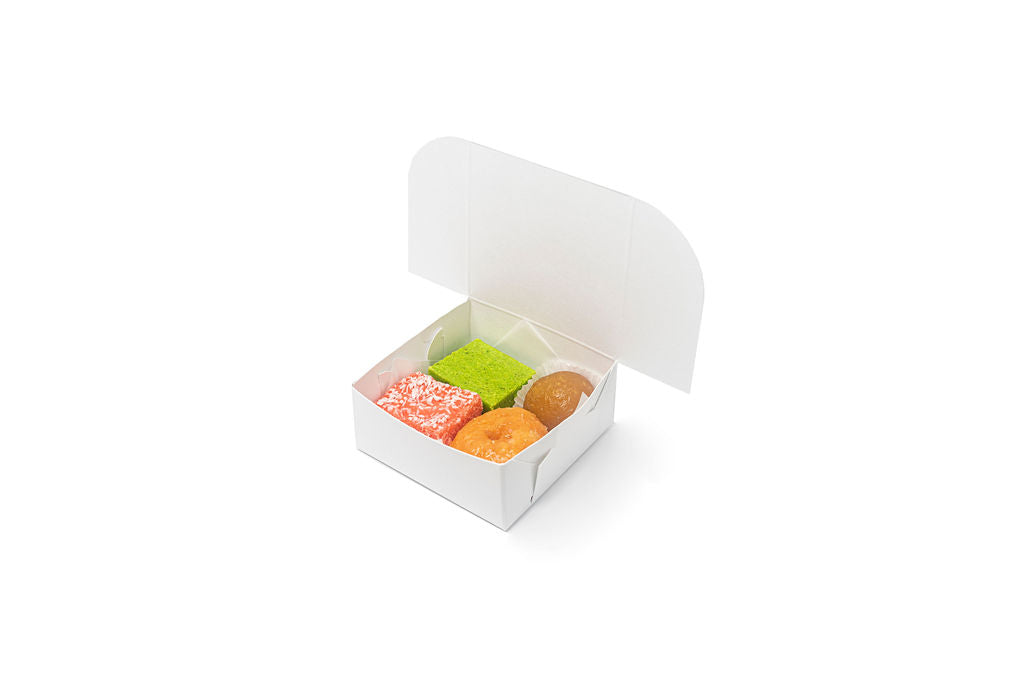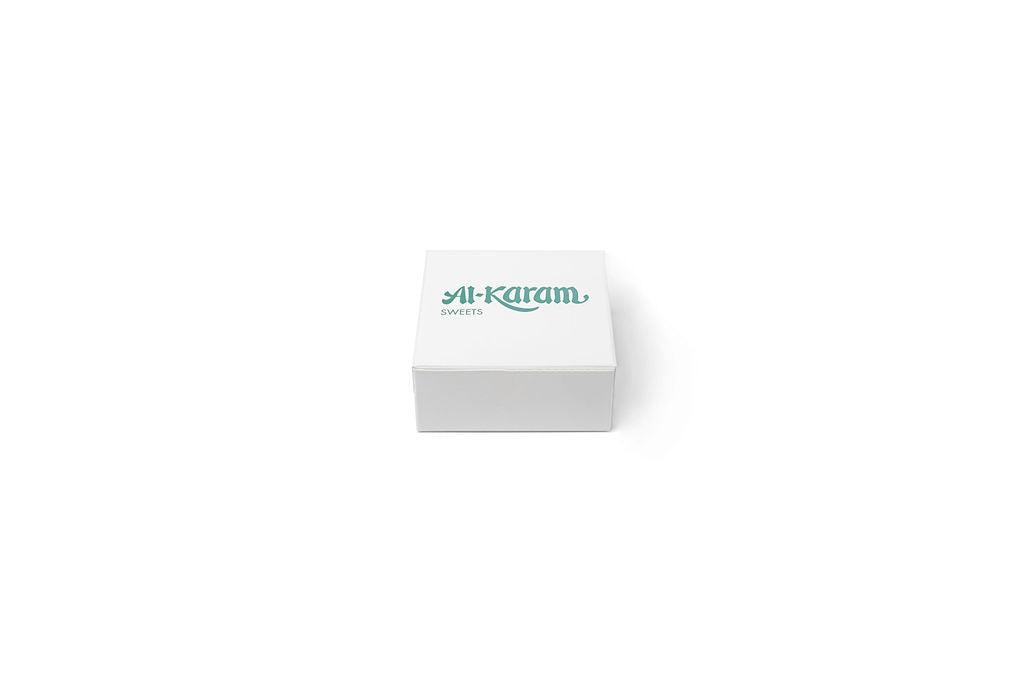 Gift Baskets (Tokri) are available in 5 Lb and 10 Lb size options.
1 Lb Box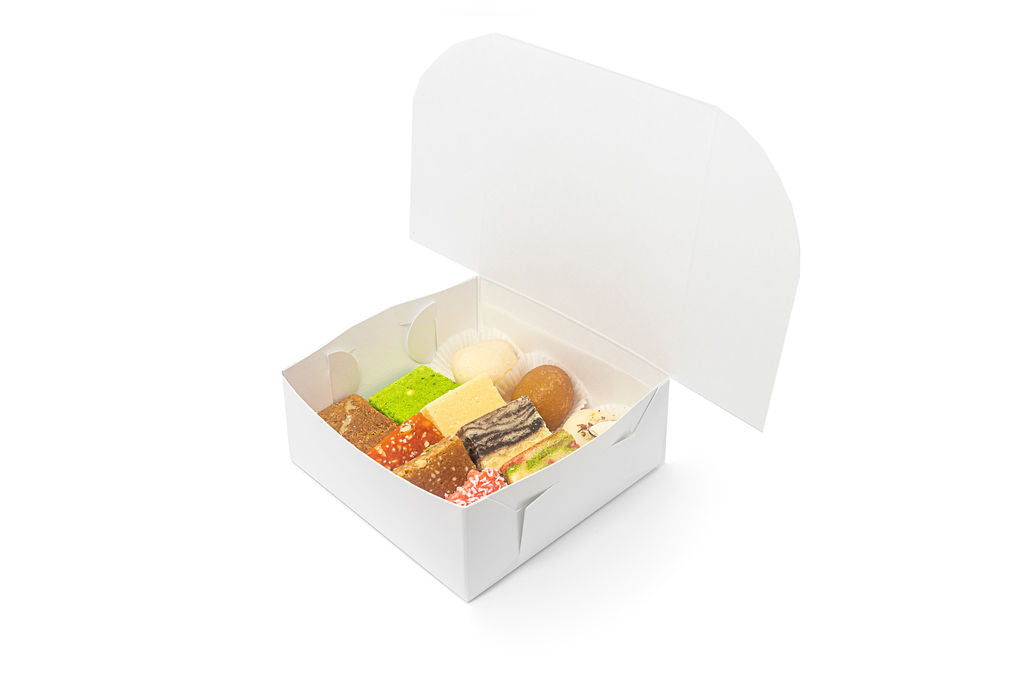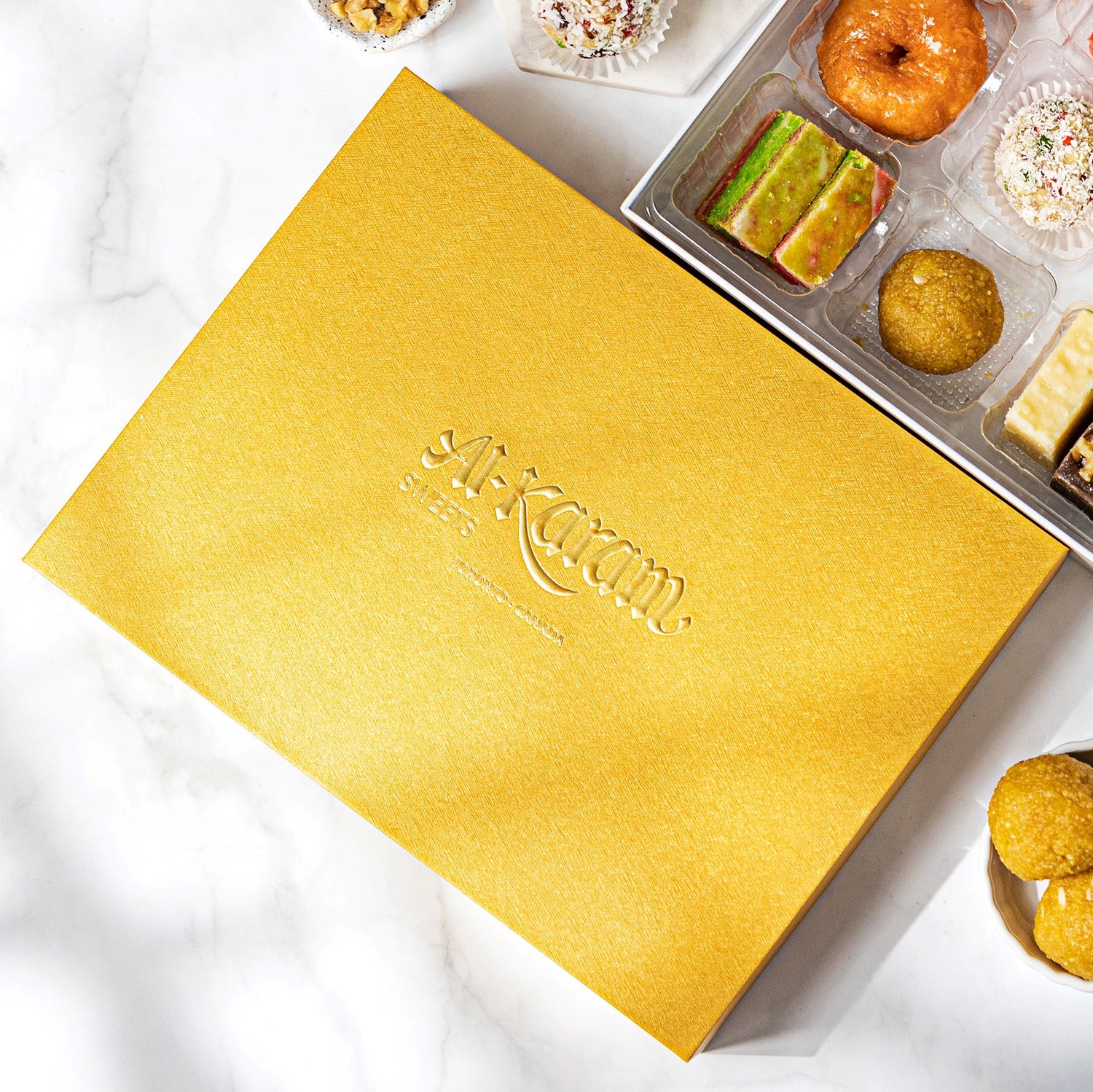 Gold Gift Box
Our decorative gold gift box can fit upto 2.5 Lbs of mithai.
2 Lb Box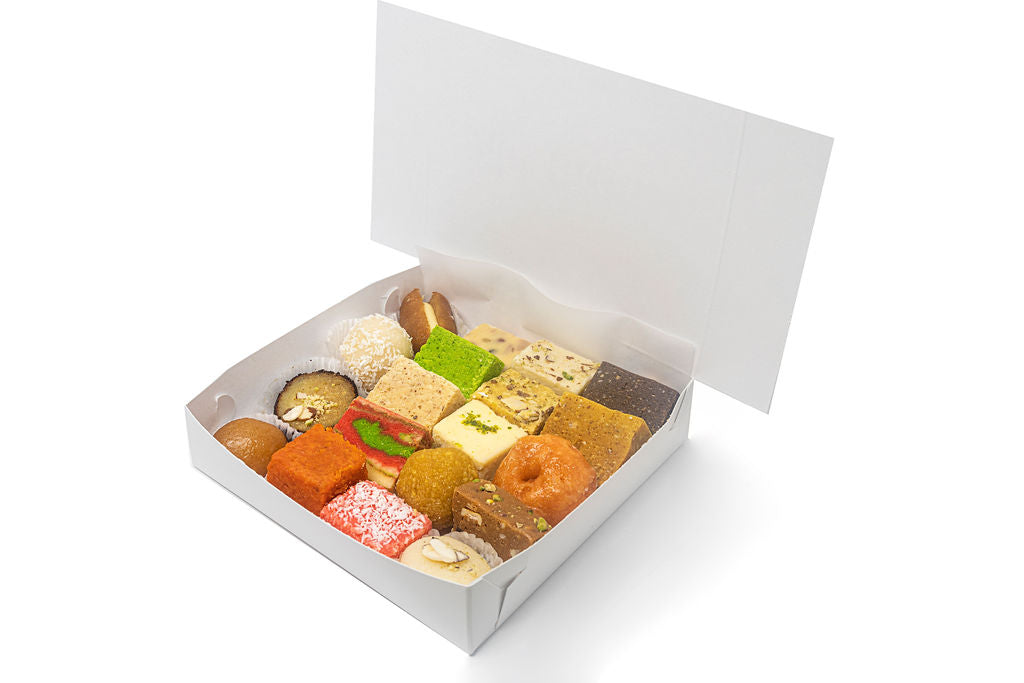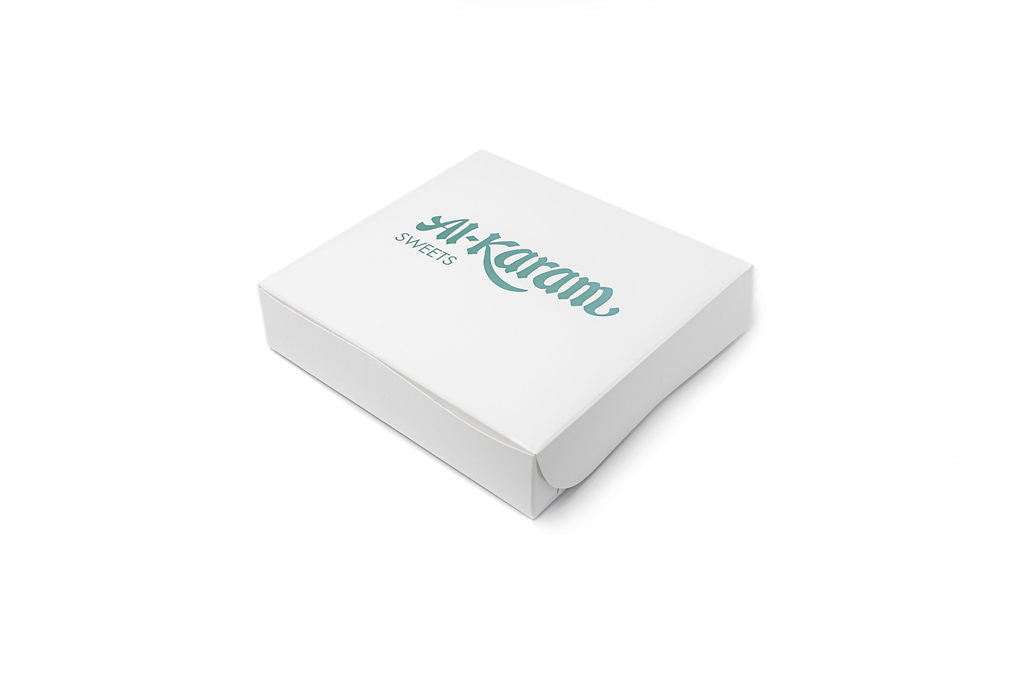 3 & 5 Lb Boxes